Unfortunately we didn't get enough bookings for the Blender workshops. Everyone who booked a place on the Blender workshops is getting a full refund. Next time I'll ensure we have more lead up time to the event for promotion.
But, we still have the event space booked for the workshops! So why not use it for something?
After a poll on Facebook, people voted to use it for a gamejam: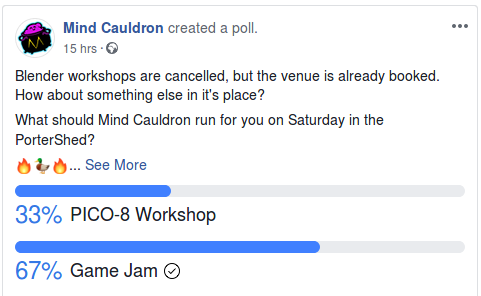 So we have!

Facebook Event: https://www.facebook.com/events/287115148677106/
Itch.io Jam Page: https://itch.io/jam/through-the-fire-and-the-games
The theme is: LAST MINUTE