Hello, I'm Darren Kearney.
I'm currently on the lookout for short-term contract work in the games industry. If you have an opportunity please feel free to shoot me an email and we can discuss. I'm open to programmer roles, 2D art roles, IT roles and QA roles.
Currently, as a solo indie-dev, I have a few tiny game projects on the back-burner while I mostly pursue contract work. Most of my contract work is indirectly related to games – generally web development and system administration. I am clearly motivated to work in games and I plan to get more contract work in the industry starting with this post.
I mostly use scripting languages and I am familiar with Python, PHP, Lua, Bash and Javascript. I prefer Lua and would love to learn more C# or C++. I have 4+ years web development experience, 10+ years experience with Linux.
My production code is for clients – so unfortunately I can't distribute it on my personal Github. I am happy to be tested so please get in touch.
As a system administrator, I have 1 year of experience managing the IT and network infrastructure for a demanding graphics project. My work with the team was wholeheartedly endorsed by the Director of Animation as well as the CEO of the animation studio on LinkedIn recently, which is nice!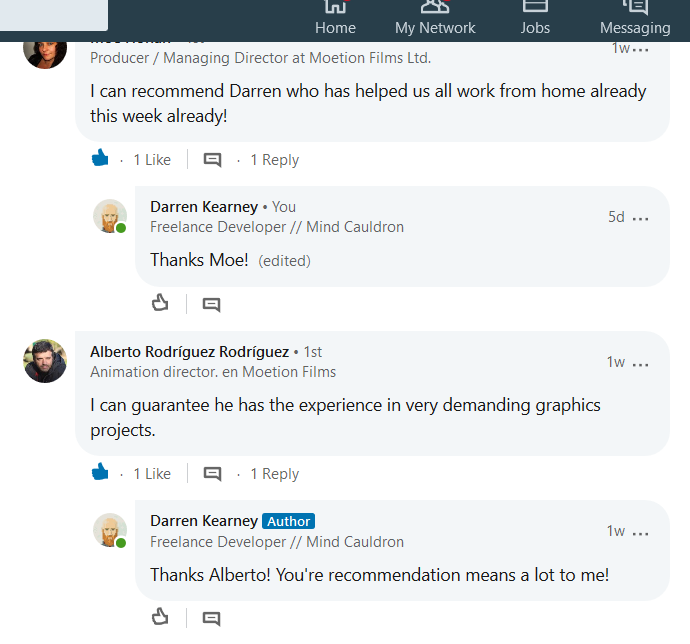 I also manage my own web hosting service and personal cloud service. For these I generally use Ubuntu Linux, nGinx as a webserver, with automation in Python and bash scripts. I have tried a bunch of cloud IaaS providers, mostly: AWS, Digital Ocean and Hetzner. I enjoy automation and optimizing, making it easier to for everyone to do their job!
I also have an art background and would love an opportunity to further develop my digital painting/illustration skills. I am happy to do an art test.
I am open to all opportunities and roles. I am generally excited to work in the games industry and wish to gain more experience! Drop me a line and we can discuss – info@mindcauldron.com